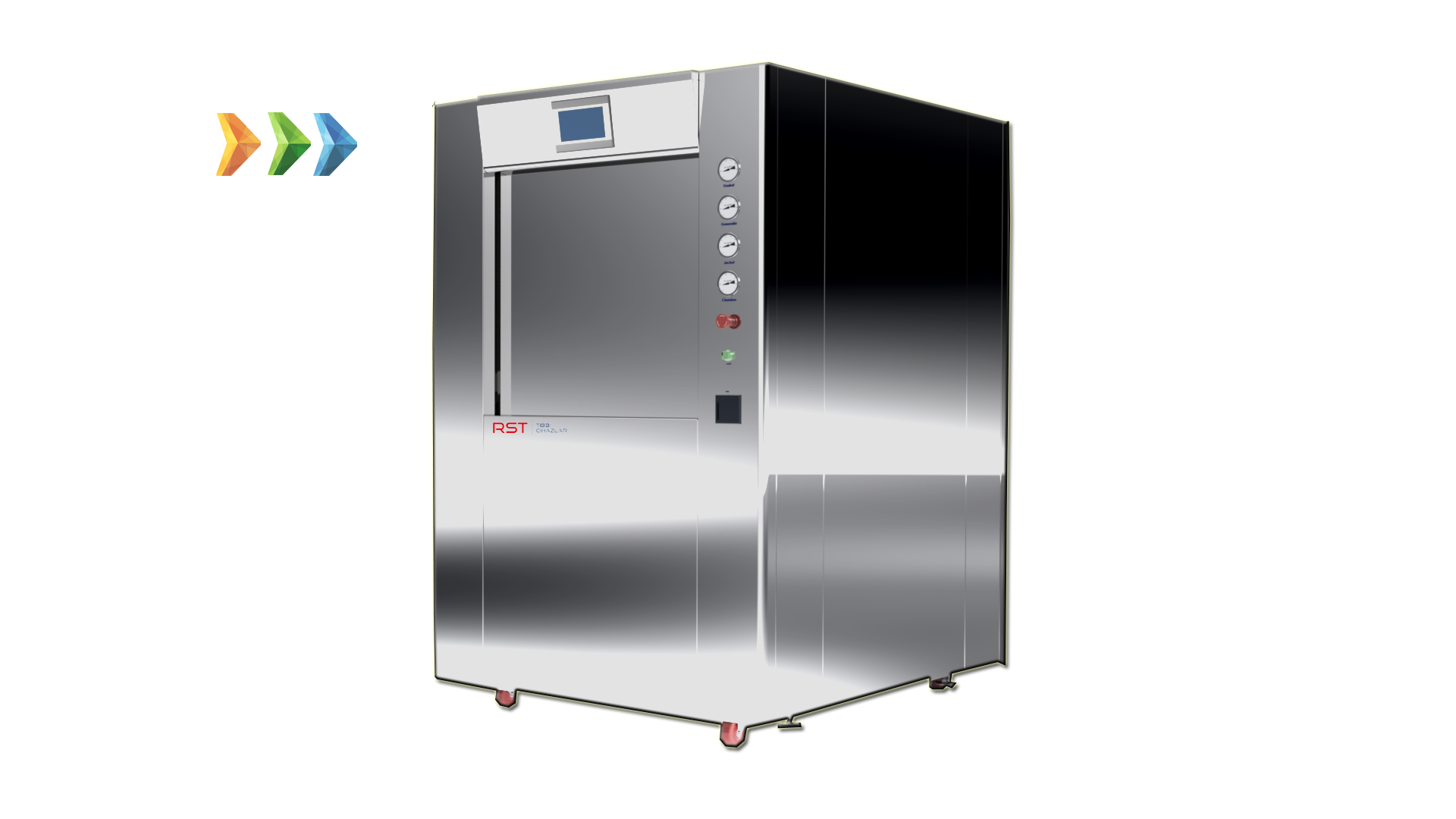 Our New Model Rst Autoclave Systems
Our new model Rst Series autoclave systems; Equipped with the latest technology, our autoclave center, which is our completely domestic production, has taken its place in the medical device sector with our sterilization systems.

Technology: The electronic control system has been made much more resistant to electrical fluctuations.
Clear and simple menus were prepared for users by placing a TFT touch screen up to 10 inches for the loading area.
Temperature and pressure values ​​are displayed on the screen by using electronic sensors that can make precise measurements at high temperature and pressure values.
Hygiene: The outer surface of the device is made of 304 quality stainless material that is easy to clean and reduces contamination and bacteria formation.
Ergonomics: More accessible, simple to use screens and menus with a modern and versatile interface were used.
Sustainability: Maintenance costs have been reduced by redesigning parts that require maintenance.
Efficiency: Energy and water consumption has been reduced by using innovative components and parts.
Comfort: Functional accessories have been designed adapted to the loading requirements.
Maintenance and Repair: Easy, fast, effective and cost-effective maintenance procedures have been prepared to increase the availability of Technical Service
RST Brand R / RS / RST Series sterilizers have a variety of preset programs that can meet the needs of the most demanding sterilization centers.
Our existing software also has two types of programs.
Test Programs: It has been set to check the sterilizer's operation in international standards. Includes Bowie & Dick and Leak Tests.
Sterilization Programs: Includes programs adjusted in accordance with the structure of the materials to be sterilized. There is also a special program menu that the user can create according to his needs.
Available Programs: P1 – 134 ° C Surgical, P2 – 134 ° C Textile, P3 – 134 ° C Standard, P4 – Bowie & Dick, P5 – 134 ° C Flash, P6 – 121 ° C Rubber, P7 – 121 ° C Standard , P8 – 121 ° C Liquid